I've just downloaded Windows version usage data from StatCounter and charted it in Excel, adding polynomial trend lines. Here are the results: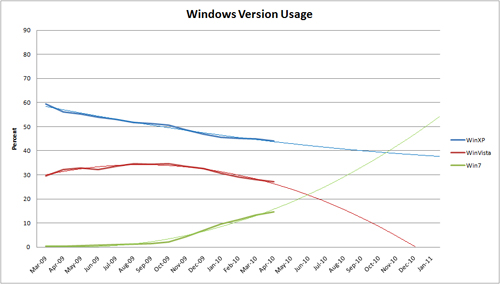 If this is right Windows 7 usage will eclipse that of XP by the end of this year. But I'm no statistician so don't hold me to that.
Either way, I understand that a lot of companies chose to skip Windows Vista and are now going straight to Windows 7. Now is definitely the time to make sure your macros run on Windows 7 if you haven't already.